Startups Beach Party
SZ Team are proposing a Startups party at the Beizaijiao (背仔角) silver beach with the topic of "Startups and business Communication". Good idea or?
Information
Beizaijiao beach is a wonderful scenic area located in Xichong Longgang district near to the Meisha bay area. We hope to provide a fun and relaxing environment for everyone to share his or her own experiences (achievements and failures) on businesses as well as having fun and discussing future dreams and aspirations!
Date and Contact Details:
When: 2pm Saturday 27/08/11 to 10am Sunday 28/08/11 (Preset Time! we'll email applicants the confirmed date before Aug 22!)
Assembly point: North gate of Shenzhen University
Sign up: Email: [email protected] (Contents should include Name, company, company website, industry, and advices to this activity!)
Cost:
300RMB/person, 200RMB/person (Special offer for SZ Team members). Including: Transportation, breakfast, BBQ, drinks, 2-man tent with a damp-proof mattress, plus games & music.
Schedule:
Day1
Assemble in front of Shenzhen Universities' North gate at 2:00pm, the bus will then pass by the Perthden Hotel at about 0 2:20 – 03:00 (near Luohu railway station), you can get on at either location.
Arrive at Beizaijiao around 3:30PM-4:00PM and set up tents.
05:00PM–Swimming, fishing, surfing, walking, frisbee, football, enjoying the sunset or anything you can think of!
06:30PM–Get stuck into our BBQ and beers!09:00PM–Michael will kick off proceedings with an introduction.
09:45PM–Discussion
10:15PM–Music and dancing (or just chilling out at the beach if this isn't your thing).Opportunity for people to speak, share, listen, sing, dance, and perform…
01:00AM–Sleep, drink, chat or try your hand at swimming in the dark! Beware: crabs will take over parts of the beach after midnight, catch them if you can!
Day2
05:30AM–Enjoy the sunrise, go swimming, diving or sleep off the night before!
08:00AM–Breakfast
08:30AM–Unpack your tents and prepare to head back to Shenzhen.
10:00AM–Head back to the city.
11:30AM–Get dropped off in Shenzhen.
Transportation
Public transport from the North gate of Shenzhen University: N1, N4, N5, N8, E10, N11, 19, 21, 36, 39, 42, 70, 78, 79, 81, 101, 113, 123, M200, 204, 210, 223, 230, 233, 234, 245, 301, 310-315, 311, 324, 327, 338, 350, 395
Public transport from the Perthden Hotel or LuoHu railway station: 7, 7短, 12, 17, 25, 38, 82, 83, 97, 101, 102, 205, 215, 302, 306, 352, k302, k533, k538, 25, k528(second line), k528(First line).
Metro
1. Luobao line, Shenzhen University station
2.Luobao line, Luohu station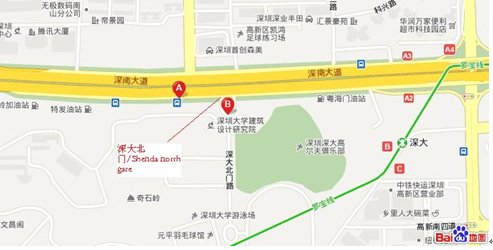 North Gate of Shenzhen University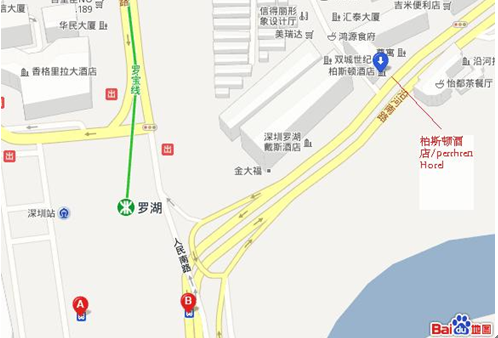 Perthden Hotel
Notice: Please take your passport since this is an outdoor activity and you may get asked by local security or police.
Suggestions: Bring swim wear, a change of clothes, tissues, food, water, toiletries, deodorant, a beach towel, flip-flops, a torch and cash. Avoid taking unnecessary valuables!
Conditions:
I voluntarily to participate in this beach party held by SZTeam, and hereby voluntarily sign on the exception clauses bellow:
1) I will voluntarily participate in this beach party and will not discriminate against any other members of the party.
2) I am aware of potential risk of accidents due to transportation failure, mountain torrents,landslides, rock falls, thunder, drowning, heatstroke, getting lost, intoxication, diseases, animal attack, fire, adverse weather conditions, other unforeseen risks or by oneself and maintain my own insurance policies for this.
3) I have received basic training prior to the commencement of this activity held by SZTeam and know about the possible risks and how to do to avoid such risks.
4)If there are any risks as mentioned in (2), I will not claim other parties responsible for the incident providing it was evident they were not responsible for the accident and were trying to assist in rescue attempts.
5 )The driver in this activity should be responsible for keeping the car and anyone in the car safe from any damage, if damage is caused by the driver or anyone in the car, they should bear the responsibilities according to the relevant laws of the China mainland. A consultation among members must be conducted before legal action is taken against the driver in the event that their irresponsible behaviour caused an accident.
6) I have clearly read and understood the contents of this clauses stated above, and have informed at least one other person about this activity including the potential risks.
7) Through force majeure if any unforeseen events were to happen such as the storm etc, SZTeam have the right to delay or cancel this activity, and will be responsible to inform everyone involved in due time (on when to re-arrange this activity or how to send back money to participants). SZTeam owns the right to interpret and decide the nature of any activity in this event.
If there is any change, we will notice every applicant by email.
Waiting for your advice